Wedding
For a truly unforgettable celebration the Away Bali Legian Camakila Team will attend to every detail to ensure that your most special day is unique and memorable in every facet of planning and execution and all of our resort spaces are available for you to create YOUR DREAM WEDDING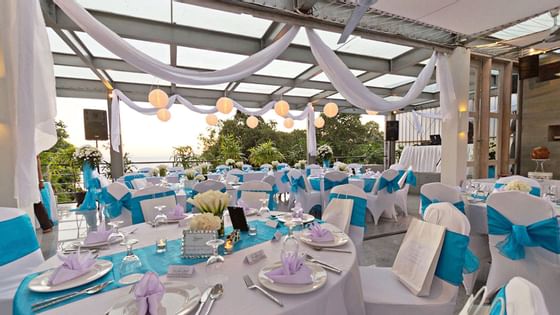 The Beach House Restaurant & Bar
Indoor, Ceremony
With a sensational location overlooking Legian Beach, the The Beach House Restaurant & Bar offers an ideal venue for your ceremony, and can comfortably cater for up to 90 persons.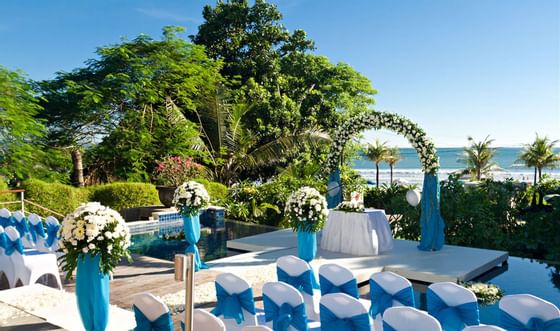 Away Bali Legian Camakila Water Wedding
Outdoor, Ceremony
The signature wedding ceremony at Away Bali Legian Camakila, our Water Wedding is perfect for groups of up to 90 persons. Brides will delight in the experience of walking down the aisle over water, with the iconic Legian Beach sunset as a backdrop.