Away Bali Legian Camakila
Nestled between Legian Beach and bustling shopping and entertainment street - Away Bali Legian Camakila allows guests to experience the best of both worlds – stunning sunsets right on the beach with views of the Indian Ocean and wrath of Balinese ambiance right outside the front door.
Your accommodation reflects a refined Balinese décor providing a culturally textured yet modern escape from the outside world. Settle in at your own pace, enjoying two spacious swimming pools, a relaxing Spa, and a work out in the Fitness Center. A selection of menus with International and Balinese cuisines awaits your choice at any time of the day or night complemented by an eclectic drinks list.
Away Bali Legian Camakila offers 117 rooms and suites including three spacious suites allowing your stay with us to be as laid back as you deserve - a complete holiday experience awaits you!!!!
Adjacent to the main pool, Azaa Restaurant and Bar offers delicious Balinese and International cuisine throughout the day.
The Beach House creates exotic tastes in an exceptional location offering an infinity pool and bar – the PERFECT place to take in our perfect Balinese sunsets view overlooking the Indian Ocean on Legian Beach.
Salila Spa is a space of absolute relaxation offering restorative body treatments by qualified Spa professionals.
Weddings, Honeymoons, Anniversaries, Birthdays – all events will remain most memorable with the splendid and picturesque Legian Beach as a backdrop. Our Events Team believes that "if you can imagine it – we will do our best to create it"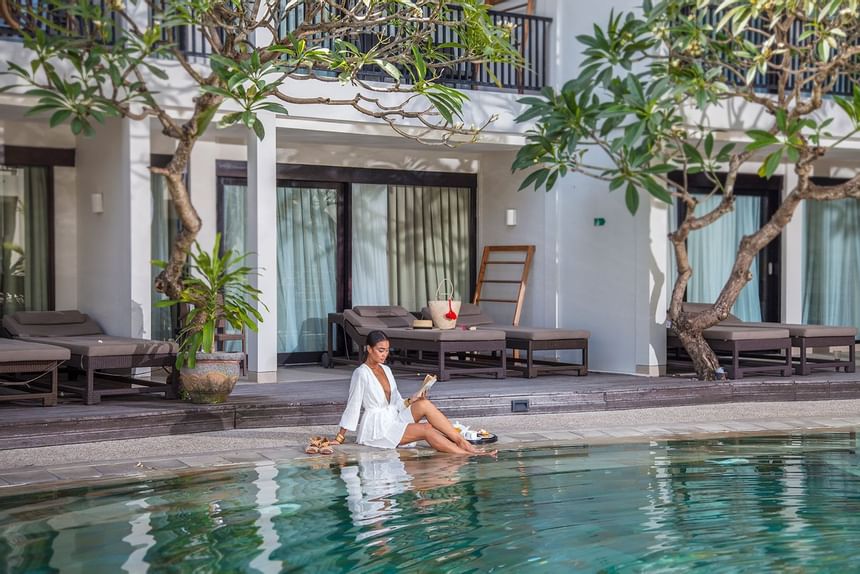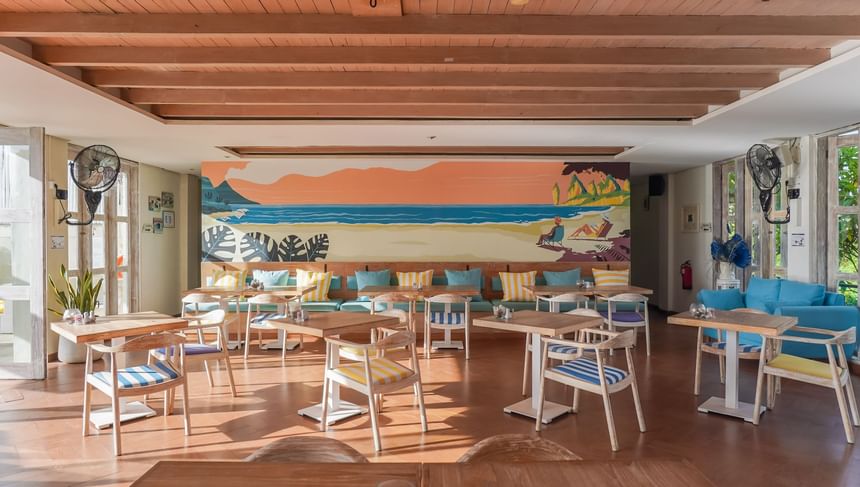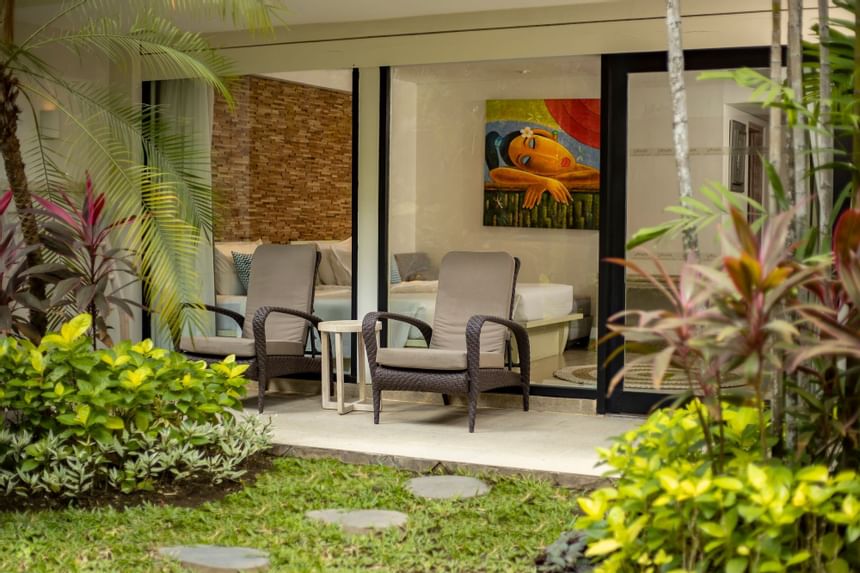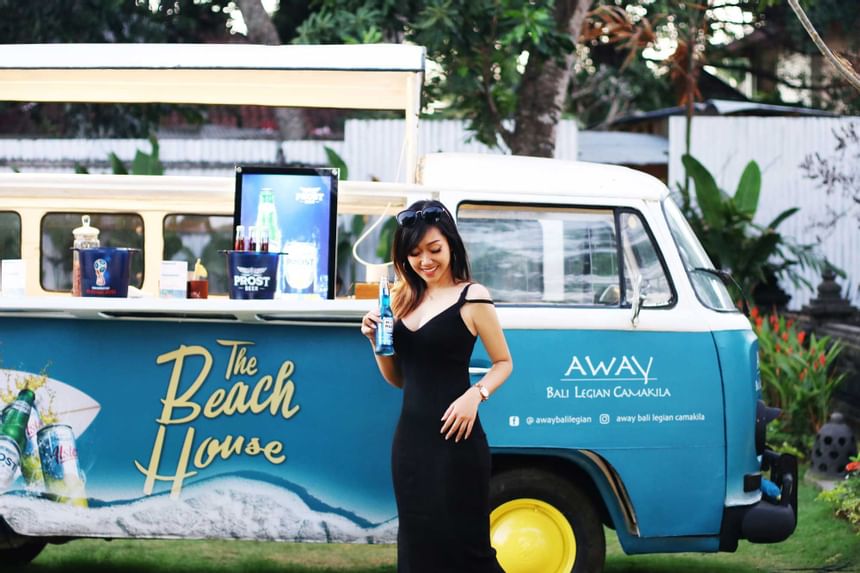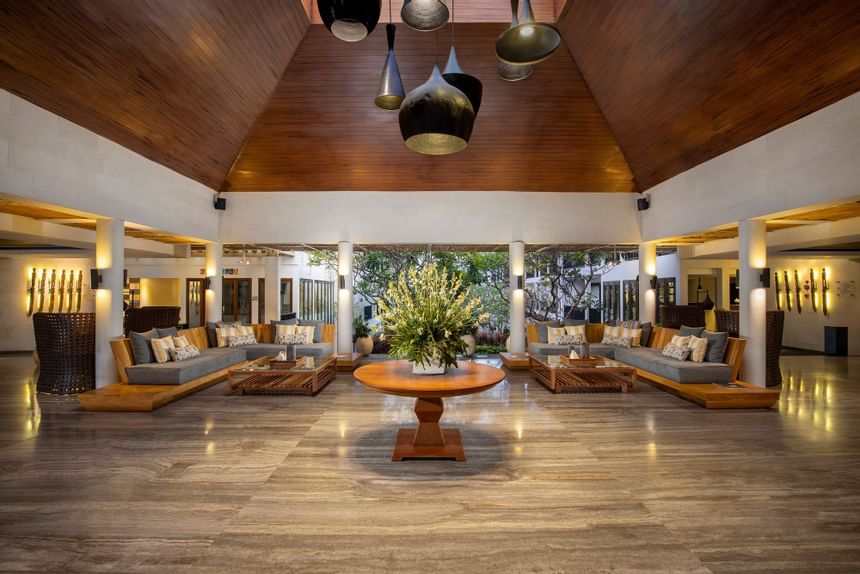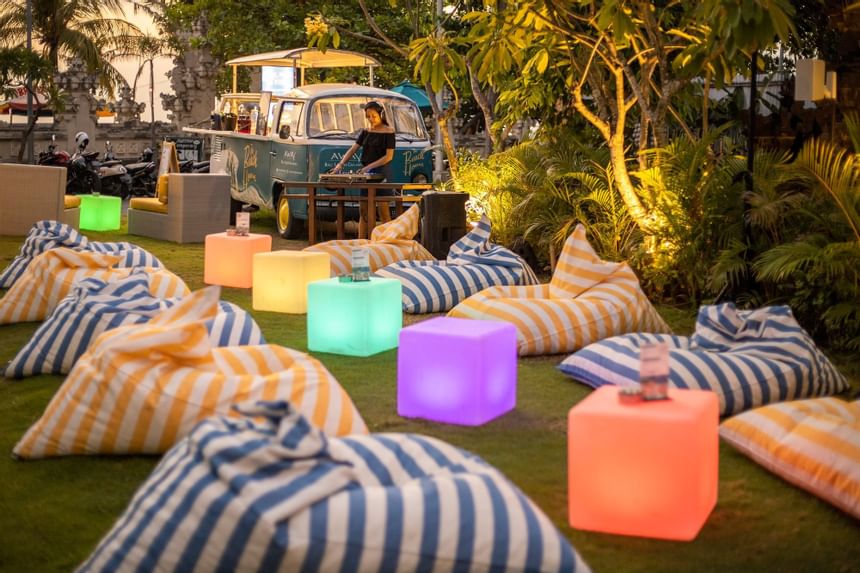 With its majestic temples, unique culture and traditions, and numerous beaches for surfing or relaxation, Bali is a traveler's dream. Away Bali Legian Camakila is located near the island's legendary Kuta Beach, with excellent swimming, gorgeous sunsets and and frequent live musical performances in the evening.
Away Resorts appeal to people who realize that their life are controlled by the clock, and that they need to get off the speedway of life and take a break. Over worked and over stressed Away guests need to "Get Away" from their normal routine and enjoy a vacation in paradise.
Get in Touch
Away Bali Legian Camakila Resort
Address: Jl. Padma Utara, Legian, Kuta, Kabupaten Badung, Bali 80361
Phone: + 62 361 752877
Email: stay@awaybalilegiancamakila.com